A place to rebalance and recover
PAIN RELIEF & WELLNESS MASSAGE
Due to COVID19 the clinic is temporarily closed. If want to be contacted once the clinic is open, please send an email.

An inviting space where you can relax, rebalance and recover.
 Here you feel listened and comfortable. Therefore, you can benefit in full from the treatment, not only physically but also emotionally and mentally.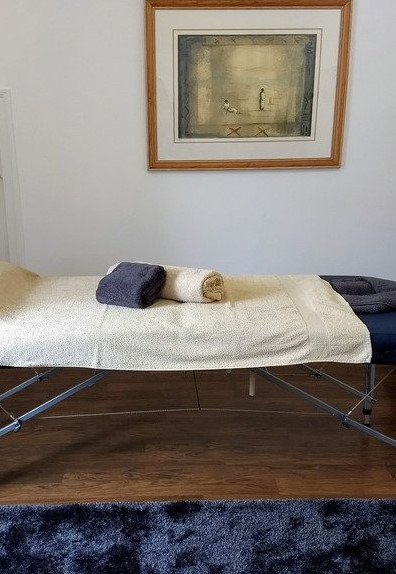 Remedial Massage
If you woke up with a stiff neck, or have been trying to relieve your back or shoulder pain for a long time with no success, I can help! Remedial Massage is a medical massage that focus on the areas of concern, to relieve trigger points (muscle knots), muscle tension and increase mobility.
How to stay pain free?
Unless you were injured or have a major condition that causes you pain, most people can't pinpoint the reasons behind their aches and pains. Behaviours are usually the cause of aches and pains that come out of nowhere. Once I help get you out of pain, maintenance is the key to staying pain free.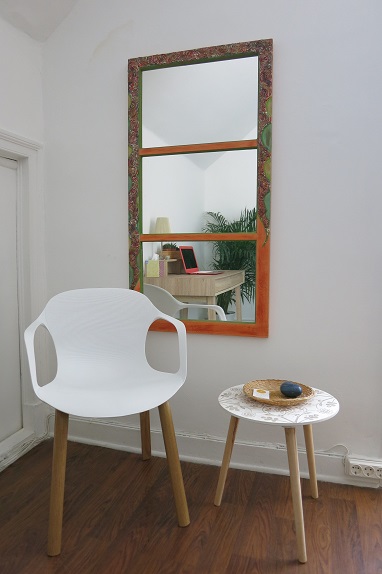 Massage Wellness Benefits
Massage therapy has many general wellness benefits, such as promoting deep relaxation and relieving stress and anxiety.
Massage improves blood and lymphatic flow, and boosts the healing process of tense and damaged muscles
A regular professional massage treatment, is part of general wellness program for those who want to move and feel at their best.
Neural Reset Therapy®
Neural Reset Therapy® is a technique that works with the nervous system to promote deep relaxation of tight muscles in a quick and painless way.
People love it when their pain vanishes in seconds without anyone grinding and pushing on their tender areas. They get pain relief in seconds without adding to their pain during their session.
Based on your unique condition, Neural Reset Therapy may be included in your treatment.
Visit the NRT Website for more information.
Hello, I'm Maria, a qualified Remedial Massage therapist focused on Women's Wellness through massage and energy healing.
Whilst previously working on the IT industry, I became aware of how our stressful lives and poor daily posture affect our physical and emotional wellbeing. My own journey as a mother of four (tripplets included), taught me the importance of self-care and the value of touch with awareness.
The interest in a massage career was a natural consequence which got shape in Australia, where I decided to change my career path and completed the Diploma of Remedial Massage.
My treatments incorporate different modalities  which I apply with a sense of presence and sensitivity regarding your needs, either working on specific areas of pain or total mind/body relaxation.
I assure you will leave the clinic feeling much lighter, relieved and refreshed!
Open Hours
Monday to Friday
9 am – 12:30pm ; 2 pm – 7 pm
Saturday
9 am – 12:30 pm
By appointment only.
Prices
60 min – 45€

90 min – 60€
120 min – 75€
Contacts
912 407 315
maria.jo.nogueira@gmail.com
Rua dos cedros 188, suite 6 Estoril
If you need a treatment within the next 24 hours, please get in touch.